Clorox®

Automatic Toilet Bowl Cleaner Bleach & Blue




Continuously cleans and deodorizes your bowl with the power of Clorox® Bleach. You'll know it's working, because you'll see sparkling blue water in your toilet bowl.

Designed to help prevent tough stains
Continuously cleans and deodorizes for up to 4 months*
Fills your toilet bowl with sparkling blue water with every flush
Available In:
• 2 x 2.47 oz. (2 x 70 g)
* Use as directed, effective for up to 10 flushes per day.
About This Product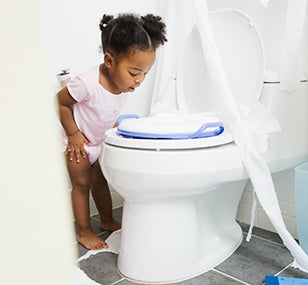 Cut

open the package.

Do Not

touch the tablet directly.

Flush

the toilet.

Drop

tablet into the right rear side wall and away from water valve while water level is low.
Have a question? Pick a topic to get answers: