Clorox®

ToiletWand® Refills




Cleans better and faster than a toilet brush, leaving your toilets sparkly clean.

Kills 99.9% of germs
Preloaded with Clorox® cleaner
Powers through tough stains
Deodorizes
Available In:
• 10 refill heads
About This Product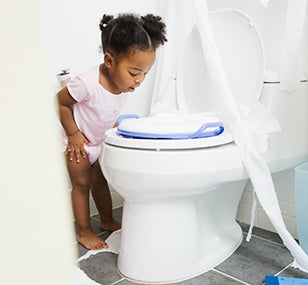 Empty

toilet bowl before cleaning.

Open

pouch of disposable cleaning heads.

Push

handle straight down onto cleaning head until it clicks into place.

Dip

cleaning head in toilet bowl water for 1–2 seconds.

Scrub

entire toilet bowl above water line.

Let Stand

for 5 minutes to sanitize, 10 minutes to disinfect.

Hold

wand over trash bin and slide button forward to release.

Flush

toilet to rinse.
Have a question? Pick a topic to get answers: